Joey Polewarczyk Wins Granite State Pro Stock Series Casagrande Builders 75 Feature at Stafford Speedway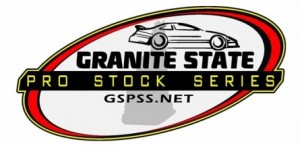 (Stafford Springs, CT)—Stafford Motor Speedway welcomed the Granite State Pro Stock Series to the track for their first visit to Stafford as part of NAPA Opening Day festivities with the Casagrande Builders 75.
The Granite State Pro Stock Series took the green flag with Eddie MacDonald taking the lead from polesitter Josh King on the very first lap of the race. Derek Griffith was third in the early going with Joey Polewarczyk and D.J. Shaw making up the top-5. Shaw got around Polewarczyk on lap-4 to move into fourth and Derek Gluchacki took fifth as Polewarczyk slid back to seventh in line before the caution flew with 4 laps complete.
MacDonald took the lead on the restart with Griffith moving up to second. Gluchacki took third with Polewarcyk fourth and Shaw fifth. Casey Call was sixth while King slid all the way back to seventh in line. The caution came back out with 11 laps complete as Mike O'Sullivan got into the turn 1 wall and Craig Bushey also had damage to the rear of his car after coming to a stop backwards on the track in the middle of turns 1+2.
(more…)