THREE DAYS OF EXCITMENT LINED UP FOR TOROMONT CAT 250 WEEKEND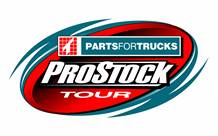 (Halifax, NS –August 6, 2019) The Parts for Trucks Pro Stock Tour and Scotia Speedworld have three days of action packed excitement lined up as part of the Toromont Cat 250 weekend! Fans have lots to look forward including a Food Truck Rally and Show & Shine on Thursday which will feature a Meet & Greet with some of the stars of the Parts for Trucks Pro Stock Tour. Friday night the Sportsman will battle for 100 laps and of course it all culminates with the 20th running of the Toromont Cat 250 on Saturday.
It all kicks-off on Thursday with the Food Truck Rally and Antique and Super Car Show & Shine. The event will feature 10 popular food Trucks, live music, beer garden, Pro Stock Tour Meet & Greet and of course lots of super cool hotrods will be on display. The event gets underway at 4:00pm and will run until 8:00pm. Tickets are $5.00 per person and will be available at the gates on Thursday (cash only). A portion of the proceeds from the Food Truck Rally and Show & Shine will go to the Dartmouth District Shriners.
Friday Night the CARSTAR Weekly Racing Series will take centre stage. The racing card includes the Hydraulics Plus Bandoleros, Toursec Thunder cars, Strictly Hydraulics Legends and Sportsman who will highlight the show with a 100 lap feature. In addition to competing in the longest feature race of the season the Sportsman drivers will also be vying for prize money courtesy of Dulux Paints Bayers Lake. The driver who leads the most laps will receive a $500 cash bonus and the driver who is leading at the halfway mark will pick up $250! Racing gets underway at 7:00pm on Friday night. Admission is $15.00 for adult, $5.00 for youth, children 7 and under are free. Tickets will be available at the gates on race day (Weekend passes available see below)
Saturday the cars and stars of the Parts for Trucks Pro Stock Tour will compete in the 20th edition of the prestigious Toromont Cat 250! Don't miss a minute of this high-horsepower experience as teams battle for their piece of the $60,000 purse and the opportunity to engrave their name on the Scott Fraser Memorial Cup. Drivers will have the opportunity to pick up extra cash via the Atlantic Tiltload Pole Challenge and earn $25 for every lap led during the event. Laps 50, 100, 150 and 200 will pay $100 to lead courtesy of Brycon Construction. Qualifying for the Toromont Cat 250 gets underway at 5:00pm with grandstand gates opening at 2:00pm. Fans will also be treated to on track autograph session and racing from the Maritime League of Legends and the Passione Flooring East Coast Mini Stock Tour.
The gang from Race Time Radio will also be joining us to broadcast the Toromont Cat 250. Race broadcast will be available for listeners absolutely free, no subscription necessary, viawww.racetimeradio.com by clicking the "Listen Live" link.
Dylan Blenkhorn (Truro, NS) continues to lead the Parts for Trucks Pro Stock Tour championship points. With just four races to go Blenkhorn has some hot competition in Jonathan Hicken (Brudenell, PE) who is just eight markers behind. Craig Slaunwhite (Terence Bay, NS) is currently third but also has competition with Jarrett Butcher (Porter's Lake, NS) just four points out. Dylan Gosbee (Cornwall, PE) continues his solid season and rounds out the top five heading into the Toromont Cat 250.
Tickets for the Toromont Cat 250 are $35.00 for adults, youth (8-15yrs) $10.00, children 7 and under are free. Pit admission for those 18+ is $40.00.
Weekend passes for the Sportsman 100 and the 20th Annual Toromont Cat 250 are $50.00 for pit admission, $45.00 grandstands.
Expected Entry List – Toromont Cat 250 (as of August 6)
#02 – Craig Ward – Riverview, NB
#07 – Allison MacKinnon – Oyster Bed Bridge, PE
#08 – Nicholas Naugle – Dartmouth, NS
#0- Shawn Turple – Enfield, NS
#1- Ryan Messer – Harvey, NB
#5 – Jonathan Hicken – Brudenell, PE
#8 – Kent Vincent – Westmoreland, PE
#11 – Marty Prevost – Fall River, NS
#13 – Cassius Clark – Farmington, ME
#14 – Terry Dougay – Albany, PE
#18 – Darren MacKinnon – Charlottetown, PE
#21 – Shawn Pierce – Bridgewater, NS
#29 – Greg Proude – Springvale, PE
#31 – Chris Reid – Fort McMurray, AB
#32 – Sarah McKay – Quispamsis, NB
#40 – Robbie MacEwen – Charlottetown, PE
#42– Kyle Reid – Fort McMurray, AB
#44– Russell Smith jr – Lakeside, NS
#48 – Waylon Farrell – Conception Bay, NL
#53 – Cole Butcher – Hantsport, NS
#54 – Jarrett Butcher – Porter's Lake, NS
#56 – Josh Collins – Placentia, NL
#67 – Dylan Blenkhorn – Truro, NS
#82 – Chris Hughes – Brackley Beach, PE
#89 – Donald Chisholm – Antigonish, NS
#91 – Dylan Gosbee – Cornwall, PE
#97 – John Flemming – Halifax, NS
#99 – Craig Slaunwhite – Terence Bay, NS
*Entry list subject to change without notice
Past winners of the Toromont Cat 250
2000: John Flemming, Halifax, Nova Scotia
2001: Louie Mechalides, Tyngsboro, Mass.
2002: Ben Rowe, Turner, Maine
2003: Ben Rowe, Turner, Maine
2004: Johnny Clark, Farmingdale, Maine
2005: Mike Rowe, Turner, Maine
2006: Johnny Clark, Farmingdale, Maine
2007: Mike Rowe, Turner, Maine
2008: Travis Benjamin, Belfast, Maine
2009: Lonnie Sommerville, Saint John, New Brunswick
2010: Cassius Clark, Farmington, Maine
2011: Ben Rowe, Turner, Maine
2012: Cassius Clark, Farmington, Maine
2013: Craig Slaunwhite, Terence Bay, NS
2014: Dylan Blenkhorn, Truro, NS
2015: Cassius Clark, Farmington, ME
2016: Cole Butcher, Porter's Lake, NS
2017: Cole Butcher, Porter's Lake, NS
2018: Cassius Clark, Farmington, ME