CLARK WINS 20TH EDITION OF THE TOROMONT CAT 250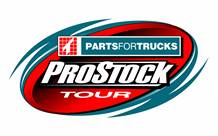 (Halifax, NS, August 10th, 2019) – Cassius Clark (Farmington, ME) picked up his fifth Toromont Cat 250 victory tonight at Scotia Speedworld and remains the most decorated driver in the race's 20 year history. In addition to winning $15,400, Clark also takes home the coveted Scott Fraser Memorial Cup. Dylan Blenkhorn (Truro, NS) battled Clark all night but didn't have enough to catch Clark when the checkers flew. Cole Butcher (Hantsport, NS) rounded out the podium with a third place finish. Jonathan Hicken (Brudenell, PE) had another solid run finishing fourth. Jarrett Butcher (Porter's Lake, NS) made his way back to a fifth place finish after an early tangle with elder brother Cole early in the race.
Four Atlantic Tiltload Heat races determined the starting positions for the iconic race. Clark, Blenkhorn, Marty Prevost (Fall River, NS) and Craig Slaunwhite (Terence Bay, NS) all won their respective heat races.
The Exide Batteries Rookie of the Race went to Craig Ward (Riverview, NB). H&B Car Sales provided a $250 cash bonus for the driver leading at Halfway, which was awarded to Blenkhorn. Clark paced the field for 196 laps earning him the Most Laps Led Award. Nicholas Naugle (Dartmouth, NS) picked up the Kenny U-Pull Hard Charger Award.
Prior to the Toromont Cat 250 the Maritime League of Legends ran a 50 lap feature. Craig MacDonald (Waverley, NS) took the checkered flag followed by Shelby Baker (Fall River, NS) and Paul Goulden (Shelburne, NS). The Passione Flooring East Coast Mini Stock Tour also ran a 50 lap feature prior to the Cat 250. Jesse Deveau (Greenwood, NS) picked up his second straight Series victory, snapping Andrew Warren's (White's Lake, NS) Scotia Speedworld streak. Third place went to Tim Webster (Beaver Bank, NS).
The Parts for Trucks Pro Stock Tour is off next weekend but returns to Petty International Raceway on August 24th for the Cummins 200 which will highlight the 55th running of the River Glade International weekend. Tickets will be available at the gates on race day.
Established in 1993, Toromont Cat is a division of Toromont Industries (TSX: TIH), a publically traded, diversified growth company incorporated in 1963. We are focused on offering our customers solutions aimed at making their business more successful. Toromont Cat is the authorized Caterpillar dealer in Manitoba, Ontario, Quebec, New Brunswick, Nova Scotia, P.E.I., Newfoundland and Labrador, and Nunavut. We are dedicated to supplying and servicing new and used equipment backed by exceptional product support. With over 300 machine models and specialized attachments in our Cat equipment product line, a host of allied equipment and technology partners, and varied service and rental options, regardless of your needs or the job at hand, we strive to be your first choice.