Diverse Group Set To Tackle Magic Mile In PASS Return To New Hampshire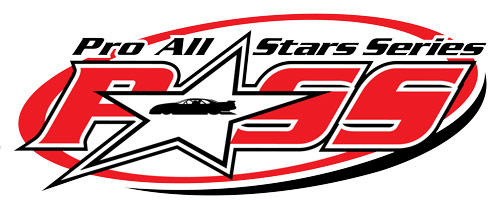 NAPLES, ME (June 21) – As the Pro All Stars Series (PASS) Super Late Models prepare to return toLoudon's New Hampshire Motor Speedwayfor the first time since 2015, a diverse group of drivers will be front and center in Sunday afternoon's 3rd Annual New England Short Track Showdown. This weekend's event will also serve as race #4 of the 2019 PASS National Championship Series.
With speeds equaling the Tour-Type Modifieds and faster than the Cup cars at Loudon, experience could be key in getting to victory lane on Sunday. No one in Sunday's field will have more experience than Rowley, MA driverEddie MacDonald. MacDonald has raced everything at New Hampshire Motor Speedway from ACT Late Models to Cup cars and has been a multiple-time winner in the K&N Pro Series East. As a matter of fact, MacDonald was the winner when PASS made their first visit to New Hampshire in 2015.
But, for home state favorite, Derek Griffith, Sunday's 50-lap dash has even more meaning. With his recent win at Speedway 95, Griffith has moved into the PASS North title fight, sitting just 50 markers behind points leader, Garrett Hall. And, after a 29th place finish at Hickory Motor Speedway in the Easter Bunny 150, Griffith knows a good run at New Hampshire could prove pivotal in him contending for a second straight PASS National Championship.
"With the new Fury car and the momentum we have rolling, we are pretty excited to get out there," says Griffith, driver of the LCM Motorsports Chevrolet #12. "New Hampshire is a track that makes us all excited. I have been there as a spectator to watch the big guys and it is just such an event to be a part of. We are going to try and focus on each race, one by one, instead of the points. You can hurt yourself worrying about them."
A fullfield of PASS NorthSuper Late Modelsis expected this weekend at New Hampshire Motor Speedway for the 3rd Annual New England Short Track Showdown. Joining Griffith will be PASS National Championship contenders Jake Johnson and Ray Christian, III. Defending PASS Northchampion,DJ Shaw,will be joined by Mike and Ben Rowe,Eddie MacDonaldand Derek Ramstrom, all of whom have raced at Loudon in the pastwith PASS and in other divisions. Former PASS NorthSuper Late Model champion Johnny Clark will lead the Maine contingent along with North points leader, Garrett Hall andReid Lanpher. New Hampshire natives Gabe Brown and Bryan Kruczekwill attempt to make Sunday's racealong with Connecticut's Cory Casagrande, John Lowinski, and Dillon Moltz. Massachusetts will be represented by Ryan Kuhn and Nick Lascoula, while Bobby Therrien will be coming from Vermont and Michael Scorzelli will be towing in from New York.
Action begins on Saturday at New Hampshire Motor Speedway with rotating practice starting at 9 AM, heats for the Super Streets and Weekly Mods will begin around 3:30 PM, followed by their features. On Sunday, practice starts at 9 AM, followed by heat races at 12:30 PM and main events will follow featuring North East Mini Stock Tour, PASS Super Late Models, Street Stock Showdown, and Valenti Modified Racing Series.