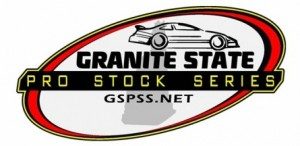 Barker Steels the show at Oktoberfest!
WALPOLE, NH.
After a three and a half hour rain delay paired with a race length adjustment to 75 laps, Brandon Barker of Berwick, ME prevailed. Starting seventh on the field Barker made his way up through eventually battling with pole sitter Mike O'Sullivan of Springfield, MA. "O'Sullivan is a good racer, I've watched these guys enough to know who you can race with" Barker said. "We beat and banged a bit, nobody crashed and it was fun."

Todd Stone of Middlebury, VT was earned the O'Reilly Auto Parts Hard Charger award as he started ninth on the field and drove the #1x machine up to second place. One time taking O'Sullivan and Barker three wide on the backstretch, Stone backed out as the moisture from the earlier rain hadn't completely left the surface and the extreme lower and upper grooves were slick.
The final restart was adjusted to single file formation as previous double file attempts were to no avail and time was at a premium. This didn't play into Mike O'Sullivan's hand as the pole sitter and leader of over 60 laps was eventually shuffled back to third. Still a strong result after early season woes for O'Sullivan.
Jimmy Renfrew Jr of Candia, NH finished a hectic fourth as he was doing double duty driving his street stock as well. Finishing fifth and extending his points lead Devin O'Connell of Madison, CT was at the top of the charts all day and was incredibly consistent. O'Connell finished two positions ahead of second in points Joey Doiron of Berwick, ME who ended up seventh.
The battle between O'Connell and Doiron will stay alive at Thompson Speedway Motorsports park as many feel the high speed 5/8ths mile venue is a wild card on the circuit.Our next event is Friday, October 12th on opening day of the World Series weekend at Thompson Speedway Motorsports Park in Thompson, CT
Official Results:
#16 Brandon Barker
#1x Todd Stone
#08 Mike O'Sullivan
#00 Jimmy Renfrew Jr
#43 Devin O'Connell
#93ct Ray Christian III
#73 Joey Doiron
#31nh Luke Hinkley
#72c Guy Caron
#21 Josh King
#18 Mike Scorzelli
#24m Scott MacMichael
#18f Jeff Fagan
#51nh Jeremy Harclerode
#09 Jeremy Davis
#72me Charlie Colby
#29 Barry Gray