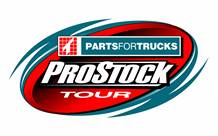 PRO STOCK TOUR RETURNS TO PRINCE EDWARD ISLAND FOR LUCAS OIL 150
(Halifax, NS – Aug 1, 2018) The Parts for Trucks Pro Stock Tour is heading to Oyster Bed Speedway this Saturday, August 4th for the Lucas Oil 150. This is the second and final stop on Prince Edward Island this season for the Parts for Trucks Pro Stock Tour. The Lucas Oil 150 marks race eight of twelve for the Maritime based stock car racing series. Qualifying for the Lucas Oil 150 gets underway with Atlantic Tiltload Heat Races at 6:00 PM.

Greg Proude (Springvale, PE) picked up the victory in this race last season, becoming the first Island driver to successfully defend their home turf since Darren MacKinnon (Charlottetown, PE) drove to victory lane at Oyster Bed Speedway in 2015. Jonathan Hicken (Brudenell, PE) and Kent Vincent (Westmoreland, PE) are also former winners in Parts for Trucks Pro Stock Tour competition at their home track.
Many other Island drivers will be looking to add their name to the list of home track winners this Saturday; Dylan Gosbee (Cornwall, PE), Allison MacKinnon (Oyster Bed Bridge, PE), Terry Dougay (Albany, PE), Chris Hughes (Brackley Beach, PE), Robbie MacEwen (Sherwood, PE), Mark LeClair (Brackley Beach, PE) and Troy Burke (Harrington, PE) are all expected to be in the field at the Lucas Oil 150.
Cole Butcher (Porter's Lake, NS) picked up his first Pro Stock Tour career victory at Oyster Bed Speedway on the Tour's first visit to the Island, one of three victories this season which sees him on top of the championship point standings heading into the Lucas Oil 150. Butcher's closest competitor is multi-time Series race winner Craig Slaunwhite (Terence Bay, NS) who continues to hold down the second position. Reigning Series champ Shawn Turple (Enfield, NS) is having another solid season and currently sits third. Dylan Blenkhorn (Truro, NS) and Dylan Gosbee enter the event fourth and fifth respectively in the standings.
Prior to the Lucas Oil 150 the Oyster Bed Speedway Street Stocks will run a 50 lap feature. The Maritime League of Legends Tour will also compete in a 50 lap feature presented by Coastal Services.
Tickets for the Lucas Oil 150 will be available at the gates on race day. Adult admission is $25.00, youth (8-15yrs) $10.00 and children 7 and under are free. Pit admission for this event is $35.00.
EXPECTED ENTRY LIST – Lucas Oil 150
#01 – Troy Burke – Harrington, PE
#02 – Craig Ward – Riverview, NB
#07 – Allison MacKinnon – Oyster Bed Bridge, PE
#08 – Nicholas Naugle – Dartmouth, NS
#0- Shawn Turple – Enfield, NS
#5 – Jonathan Hicken – Brudenell, PE
#8 – Kent Vincent – Westmoreland, PE
#14 – Terry Dougay – Albany, PE
#18 – Darren MacKinnon – Charlottetown, PE
#21 – Shawn Pierce – Bridgewater, NS
#29 – Greg Proude – Springvale, PE
#32 – Sarah McKay – Quispamsis, NB
#40 – Robbie MacEwen – Charlottetown, PE
#48M – Mark LeClair – Brackley Beach, PE
#48 – Waylon Farrell – Conception Bay, NL
#51 – Braden Langille – Shubenacadie, NS
#53 – Cole Butcher – Porter's Lake, NS
#54 – Jarrett Butcher – Porter's Lake, NS
#67 – Dylan Blenkhorn – Truro, NS
#82 – Chris Hughes – Brackley Beach PE
#91 – Dylan Gosbee – Cornwall, PE
#99 – Craig Slaunwhite – Terence Bay, NS
Entry List subject to change without notice