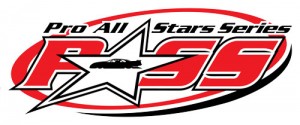 Hometown Heroes, Fireworks & Lots On The Line For PASS Racers At Oxford & Spud
NAPLES, ME (June 28) – An important stretch of races will be coming up over the next few days for the Pro All Stars Series (PASS) North Super Late Models. Following a night of fireworks and local Super Late Model action on Saturday night at Oxford Plains Speedway, an epic opportunity looms for PASS racers the following day at Oxford. The PASS Open 100 will feature non-PASS North winners competing for a chance to race their way in to the 45th Annual Oxford 250. And if that was not enough, an international cast of drivers will have another opportunity to get locked into the Oxford 250 or PASS Commonwealth Classic at Richmond Raceway through the $5,000 to win, Firecracker 200 on Tuesday night at Spud Speedway.

PASS will make only it's second stop ever at Spud Speedway on Tuesday night for the Aroostook Savings & Loan Firecracker 200 as hometown favorite and defending ARCA Racing Series champion, Austin Theriault, returns for this "Roads To Oxford & Richmond" qualifier event. In addition to racing for $5,000 to win in one of the biggest events to ever hit Spud, five more drivers will get a guaranteed starting spot to either the Oxford 250 in August or the PASS Commonwealth Classic at Richmond in October. In addition to Theriault, 2010 Spud winner, Johnny Clark, will be in action, along with Ben Rowe, DJ Shaw, Cassius Clark, Travis Benjamin, Derek Griffith, and a host of strong contenders for Canada.
Everything actually begins on Saturday night with local Super Late Models and fireworks at Oxford Plains Speedway. Then, on late Sunday afternoon, The Open 100 will feature PASS non-winners racing for a chance to win the Oxford 250. The top three finishers in Sunday's "Open" will get locked into the 45th Annual Oxford 250. In 2016, Wayne Helliwell, Jr. parlayed a win in the "Open" to a guaranteed starting spot in the 250, before going on to take over $25,000 for winning the biggest race of his career. Oxford regulars Scott McDaniel, Scott Robbins, Tim and TJ Brackett, along with Gabe Brown, Lonnie Sommerville, and Ray Christian, III, have all entered for their shot at making the biggest short track race of the year.
All the action gets under way this weekend at Oxford Plains Speedway on Saturday with local action beginning at 7 PM featuring the Super Late Models, Street Stocks, Bandits, Figure 8's and the Oxford Acceleration Series, plus fireworks. On Sunday, grandstands open at 4 PM with racing at 6 PM for the PASS North Super Late Models Open 100, PASS Modifieds, and Colossal Carnage 100 4/6 Cylinder Enduro.
On Tuesday afternoon at Spud Speedway, gates open at 2 PM, followed by practice at 4 PM, with racing starting at 7 PM, featuring the Aroostook Savings & Loan Firecracker 200, Street Stocks, Enduros, and fireworks.
PASS Super Late Model entry forms for Spud Speedway, Beech Ridge Motor Speedway, Orange County Speedway, and Oxford Plains Speedway, along with the 45th Annual Oxford 250 and PASS Commonwealth Classic at Richmond Raceway, can be found at ProAllStarsSeries.com.